Startup-Hub Ljubljana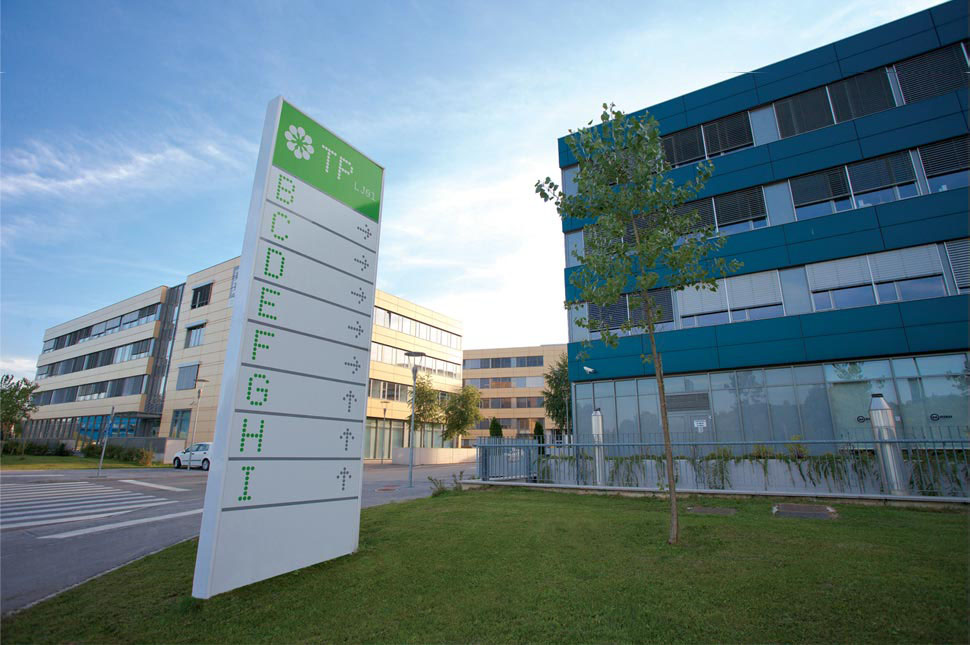 The capital city of Ljubljana is a very attractive location for doing business in Slovenia due to several winning factors, such as geographical location, number of companies and institutions, educational base, population base, and coverage with international companies. In past years, it became also a global tourist city to visit due to nature, cleanness, hospitality, and cultural richness. It is practically in the heart of the Alps-Adriatic region, easily reachable to neighboring countries within an hour drive, Austria, Croatia, and Italy. Geographical importance is also supported by the closeness of International Airport Ljubljana, connecting Ljubljana with the rest of the world.
In Ljubljana are there a majority of international companies headquarters for Slovenia (Microsoft, SEP, Shell, Apple, IBM, etc.). On top of this, political and governmental power centers of Slovenia are in Ljubljana. Ljubljana was also the Green Capital of Europe in 2016. It is also the biggest student and job market city in Slovenia, with the biggest flexibility and opportunities. Academically, there is a substantial pool of researches and employees. Due to being a center of so many competitive advancements, several international start-ups have developed and grown through Ljubljana environment, such as OutFit7, Cosylab, Xlab, Celtra, Zemanta, etc. Headquarters of international companies and also successful start-ups have proven, that they can operate globally within competition by using local resources and at the same time enjoy the local supporting environment.
In this massive pool of opportunities, there are top educational institutions (the University of Ljubljana with international recognition and rewards, private colleges with global lecturers), globally known Josef Stefan research institute, and the National Institute of Chemistry, with global top niche expertise and rewards. This makes Ljubljana a top support environment for start-ups with global reach and technical background.
Technology Park Ljubljana
was established in 1995 and focuses on tech, startup, and scaleup community. Regarding the industry field, members of all sectors are welcomed as long they have elements of technology and development included in their vision and operations. The first physical building of Technology Park Ljubljana was located as a direct neighbor to the Faculty of Mathematics and Physics and Josef Stefan Institute. The National Institute of Chemistry and Faculty for electronics are also nearby. And it is almost in the city center, where you can reach any supporting building within 5-15 minutes walking. In later years, a completely new complex of buildings was built in a new area in Ljubljana at a non-developed area at that moment, where was located to the Highway ring and Faculties for agronomy, Wood, Information and Programming. Nowadays, it is already part of the fast-developing area of Ljubljana with new shops, centers, settlements for families, etc. All together Technology Park Ljubljana has 75.000m2 of high-quality infrastructure. It hosts 300+ member companies with 1.500+ employees. The complex takes care of all aspects for member companies, from Smart city & living services and programs (restaurants, bars, banks, kindergarten, etc.). Due to the orientation of entrepreneurship and technology, it has a network of FabLabs and OpenLabs. Additionally, it has opened its own XR Lab (lab for new technologies in the virtual reality field – VR, AR, and XR) and Smart&Digital lab (where new technologies in 3D printing, digital solutions, etc. are available for prototyping and exploring for members). Through support activities, Technology Park Ljubljana gives added value to the members as in infrastructure as also in soft-skills, education, and mentorships to their members.
Technology Park Ljubljana is becoming one of the main stakeholders in the field of supporting entrepreneurship and tech partner. Especially this goes for partners from technology parks from Slovenia when talking about European projects with Slovenian partners included. It is also well connected to the University of Ljubljana and its faculties and departments. This way the park members can gain benefits of cooperation on a bigger scale and easier, more appropriate way that would support their activities.
University of Ljubljana
is the oldest and biggest university in Slovenia and is among the top 3% universities in the world. It has 39.000 students enrolled (is also the top wanted Erasmus exchange location) within 23 faculties and 3 academies. It has 3.500 employees. It is practicing researches in science and the arts, such as the humanities, social sciences, linguistics, arts, medicine, natural sciences, and technology. It represents 30% of all researches in Slovenia. Individual faculties are also on the global lists of best faculties in different sciences.
Due to small size of the country, Technology Park Ljubljana is well connected and familiar with other stakeholders in the field of startups, other technology parks (Technology Park Primorska, Technology Park Sežana, etc.), incubators (LUI-Ljubljana University Incubator, etc.), accelerators (ABC accelerator, etc.), co-working and cocreating spaces (Poligon, Zavod404, Mladi Podjetnik, etc.), business supporting organizations (GZS-Commerce chamber of Slovenia, etc.) and research institutions (IJS-Institut Josef Stefan, etc.). This additional benefit is that Technology Park Ljubljana is also the main player on operating within Slovenia and its national projects. This is one of the advantages for future members or partners, that when approaching Technology Park Ljubljana, they gain a competent partner with crucial network towards result-oriented and open society. This way, the highest level of synergy effects are all the time available to all stakeholders and participants.
Zavod 404
is a technological-research center, placed, formulated, and established to support young people. Their motto "creating creators not just users of technology" brings the spirit of education, sharing, and co-creation into the primary schools, secondary schools, and colleges. They offer an environment, where individuals can come with an idea, learn technical skills, gain team partners, supporting educational offices filled with technical machinery and technical people including mentorships. Through operation, positive example, they are showing to young people examples of how to grow in technical knowledge as also in personal growth as a human being and empowered individual.
LUI – Ljubljana University Incubator
is an incubator primarily focusing on promoting entrepreneurial culture and expertise within the University, ensuring supporting environment for exchange between academia and economy, helping in technology transfer and supporting projects from idea level to incubation level, to start-up and later on into commercialization of innovative technology. Projects which have expertise or ideas brought from the academia world, or include employee from academia and have the potential of developing basic research results into a potential business idea. These projects are then start-ups and with a classical offer of a community of incubating companies, mentors, offices, co-working spaces available 24/7, a program for supporting start-ups in educations, trips, assisting in developing the company, etc. It is closely connected to Slovenian and international start-ups and investors community. It is located next to the student campus, so geographically it is offering to young people an ideal location where infrastructure is nearby (faculties, student dormitories, public transports, etc.). Since establishment, they have raised many start-ups, which moved further on to the scale-up level or international company.
Zavod Mladi Podjetnik (Young Entrepreneur)
is an organization established and run to support every individual who wants to enter the world of entrepreneurship. Their mission is to educate, inform future and young entrepreneurs with all relevant information. These are all from the ideation phase and up to idea realization on the market. Young Entrepreneur is owned and run by a team of young entrepreneurs. They are offering free lectures, education, mentorships, co-working space, Young Entrepreneur Hub, Virtual office, Legal consultancy. Due to big activities and networking among other stakeholders in the Start-up ecosystem in Slovenia, they have a big number of members and gaining new ones as privately offered services on the market.
ABC Accelerator
is located in BTC City, which is one of the shopping/office centers in Ljubljana. Location is next to the highway and the whole complex is offering completely mini infrastructure for operations, shops, restaurants, parking spaces, corporate headquarters, etc. ABC Accelerator selects, supports, and grows the best startups with global aspirations. Besides the Ljubljana office, they are located also in Silicon Valley, San Jose, California. This way, they are offering a global network of mentors, investors, and relationships with a broader startup world. Through a 3-month acceleration program, they support early to growth-stage startups. Additionally, they are offering an enterprise accelerator where they bring a start-up mentality to the corporate world. From 2017 they are a mature global company expanding also into recruiting and software development segments.