Carinthia University of Applied Sciences - Gründergaragen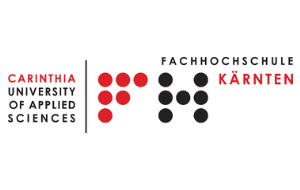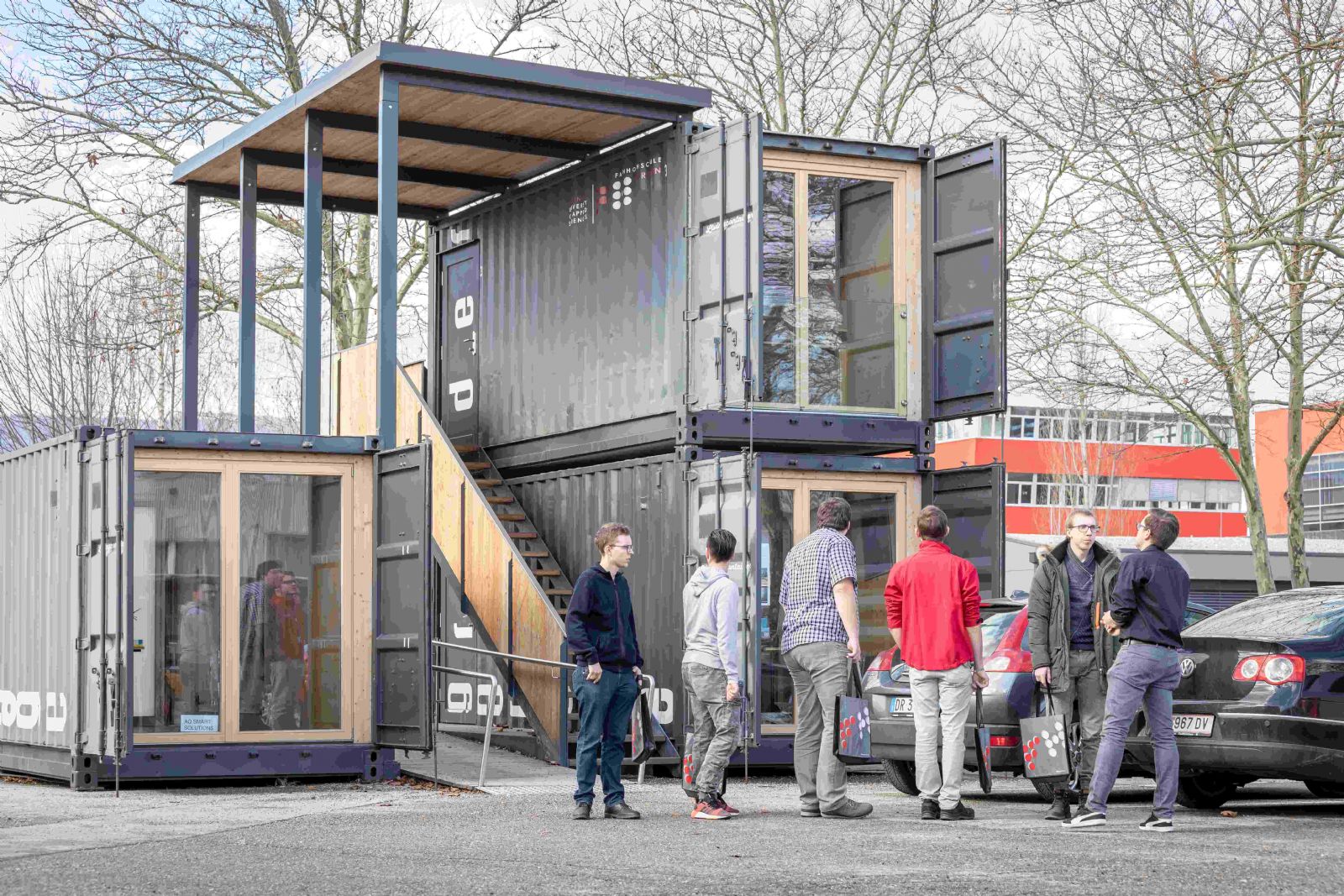 Who are we?
The Carinthia University of Applied Sciences has become a unique educational institution (about 30 different study programs covering the fields of technology, health and social affairs as well as economics, about 2.200 students). Study programs are continuously developed further into future-oriented education programs and close cooperation between business and science is pursued on cutting edge topics. Thus, full-time and part-time employees as well as guest lecturers from industry and business are involved in teaching.
CUAS has a strong technical background and is well-respected for its engineering education. In order to provide top-notch entrepreneurship education CUAS decided to implement the "Entrepreneurial Campus Villach". The overall aim of this campus is to support and secure state-of-the-art entrepreneurship education that helps to translate technical inventions into innovative products and services that create competitive advantages.
As a regional University, the Carinthian University of Applied Sciences is member of the platform StartNet Carinthia and Start-up Alpe Adria initiatives and it cooperates with local founder organisations (e.g. founder service of the Economic Chamber Carinthia) and hubs (e.g. business incubator build! Gründerzentrum Kärnten GmbH).
Which phases of Start-ups do we support?
Support along the entire founding process (Awareness and Motivation; Orientation, Strategy and Vision; Pre-foundation; Foundation; Growth)



Start-ups from which industries are we servicing?
Start-up developments have applications in all industry fields such as:
Business and Productivity

Energy and Utilities

Financial Services

Life Science and Agriculture

Lifestyle and Entertainment

Materials and Manufacturing

Mobility and Transportation

Other industries
The focus of the Carinthia University of Applied Sciences is mainly driven by the research and development foci from the professors, because there is the competence and the ability to force start-up projects into the right direction.

What kind of services do we offer?
In order to increase the number of new ventures founded, CUAS has set up its own "Gründergarage" in 2013. The initiative offers an extensive program to foster entrepreneurial activities of primarily students and graduates as well as of potential external founders. The main aim is to provide its members with comprehensive individual coaching and support along the entire founding process. There are offerings for each phase starting from the awareness and motivation phase as well as the growth phase. The services provided by the initiative are free of charge.


Training & Coaching
There are offerings for each founding-phase. Special emphasize is put on the pre-foundation phase to support entrepreneurs starting a business.
Educational Programme "Scientrepreneur" – basic knowledge for founders. The programme is structured into 4 modules (Entrepreneurship Thinking & Strategy, Innovation & Business Model, Founding & Financing, Marketing & Sales)
Workshops, talks for start-ups and potential founders
Individual coaching and support along the entire founding process (idea check, feasibility studies, strategy and positioning, business modelling, marketing and sales, business planning, business development, trend mapping, business model innovation)

Infrastructure for prototyping & Coworking
Especially for innovative start-ups and their products, prototype construction is of great importance. This often results in the need for space and office infrastructure and small workshop accessories to assemble models, prototypes, keep them safe and protect them from premature release. The "IGründergarage" of CUAS offers a variety of modern infrastructure, located at the "Entrepreneurial Campus Villach". The infrastructure is also open to incumbent companies. This openness enables entrepreneurs to timely connect themselves with experienced entrepreneurs.

smart lab Carinthia (is designed for rapid prototyping and follows the well-established fab lab concept. There are all the necessary machinery e.g. 3D printers, 3D scanners, laser cutters, and CNC mills and tools to transform ideas into physical products)
3 founders garages (these garages are made out of refurbished cargo containers and provide all the necessary functions that the future entrepreneurs need. The founders garages can also be used as a pop-up store.
Additional to the 3 founders garage, the "Gründergarage" offers together with build! Gründerzentrum coworking spaces like the digital flex desk.
Science and Energy Labs (the labs offer various possibilities for prototyping and testing as well as producing small-scale badges in the following areas among others: manufacturing engineering, mechatronic, electronic and electrical engineering, thermodynamics, bionic, robotic, lightweight construction, material testing.
Innovationswerkstatt (inspiring meeting place where innovative ideas can be discussed and further elaborated along the innovation process for instance idea generation or problem-solution-fits). All steps are supervised by experienced innovation managers and entrepreneurship experts.
Network of Experts & Community
Access to industrial partners and investors
Access to expert-networks and to mentors
Involving successful entrepreneurs and testimonials
Cooperating with public and private Carinthian entrepreneurship supporting institutions as well as with partners in the Alps-Adriatic region institutions providing support to start-ups


What is our vision?

The Carinthia University of Applied Sciences stands for a broad anchoring of entrepreneurial thinking in the study. Great importance is attached to the identification and qualification of potential founders, idea scouting and networking with entrepreneurial personalities. Our mission is to assist students, entrepreneurs, start-ups and established companies developing creative ideas to solve current societal, technological and economic challenges.


How can you contact us?
In case of interest, please refer your questions to
gruendergarage@fh-kaernten.at
Location:
Carinthia University of Applied Sciences, Europastraße 4, 9524 Villach