R&D Institutions
TehnoCenter at University of Maribor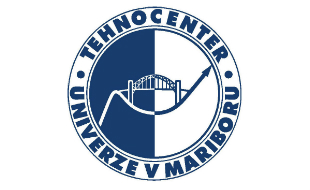 TechnoCenter at the University of Maribor was established in 2005 as a Technology Transfer Office. Its mission is to provide services for promoting and supporting technology and knowledge transfer, thus contributing to national and especially regional economic development.
TechnoCenter UM is focusing on transfer of knowledge and new technologies to industry; greater diversity of research activities and increased support for research at faculties; creating innovation culture; protection and management of intellectual property; connecting industry and public research organizations in order to achieve greater synergy.
TechnoCenter UM acts as an interface between university research area, industry, state and other persons and institutions concerned. Key competences can be divided into three sections: technology transfer and commercialization of innovations, professional and administrative support for different forms of research collaboration, development of business and research partnership between University and organizations from private or public sector.
TechnoCenter UM provides consultancy during the research and provide assistance in the acquisition procedures of employee inventions and inventions of students and external collaborators at the University of Maribor as well as in the intellectual property rights protection processes. In addition, TechnoCenter UM record the technology transfer activities and monitor the validity of industrial property rights and the implementation of contractual obligations proceeding from sale and license agreements of the University of Maribor and external partners.
Furthermore, TechnoCenter UM assess the market potential of inventions, identify suitable partners from the industry, negotiate for sale or license of patents and provide assistance in acquiring of the spin-out or spin-off company status.
TechnoCenter UM provide various services to facilitate knowledge and technology transfer. Moreover, we organize educational activities, trainings and awareness raising events about intellectual property rights protection, while creating opportunities for establishing contacts and networking between entrepreneurs and researchers.