Startup funding sources
Jugoslav Petkovič - angel investor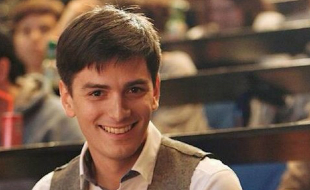 Jugoslav Petković is an entrepreneur and internet veteran who began his entrepreneurial career at the age of 16, and opened his own company in 18 years. He is a co-founder of the largest Slovenian online store Mimovrste =) and Domenca respectively. D.labs where the best experts to assist the client to develop business on the Internet.
Between 2006 and 2011 he worked as a director of both companies, which at that time grew by € 5 million in sales and 35 employees to more than € 20 million and over 100 employees. The two companies have also received numerous awards, among other things, were finalist for the Golden Thread of the best employers bronze gazelle and family-friendly company. Company mimovrste =) in 2011 received an investment of foreign strategic partner in the amount of € 3 million for international expansion.
Jugoslav recently with advice and mentoring helps many Slovenian start-ups and actively helps build and improve the ecosystem for the creation and development of young businesses. His specialty is the development of products to end customers. He is also an active mentor in English accelerator Seedcamp, operates as a business angel.