build! Gründerzentrum Kärnten GmbH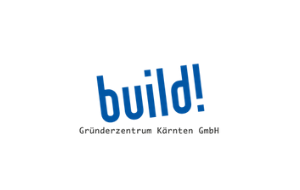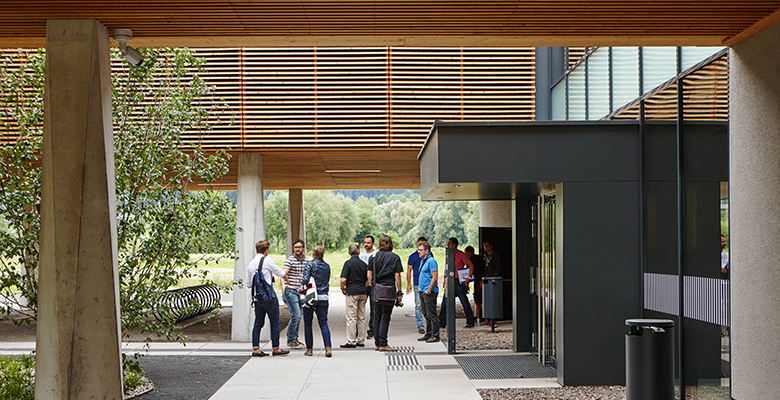 Who are we?

The purpose of the company is stimulation, promotion and accompaniment | implementation of innovative and technology-oriented start-up projects in Carinthia, support for the use and implementation of research results in practice as well as the implementation of start-up-specific networking. The aim is to permanently increase the number of successful start-ups in the environment of universities, colleges, non-university research institutions, schools and established companies.

The active integration into existing knowledge networks and the close co-operation with stakeholders already active in the founding sector - as shareholders, partners and consultants - guarantee the effective and efficient development and support of start-up projects as well as projects in the area of awareness. build! is active at two locations in Carinthia, at Lakeside Science & Technology Park in Klagenfurt and at High Tech Campus in Villach. In doing so, the aim is to position the locations with regard to their competencies in the regions.

Which phases of Start-ups do we support?
Business idea

Seed/ Start-ups

Growth
Start-ups from which industries are we servicing?

Focus on key competencies like microelectronics, ICT, data science, process- and production-technic, efficiency, materials with focus on digital transformation, industry 4.0, energy efficiency, 5G applications, social innovation, education technology. But anyhow, ICT developments have applications in all industry fields such as:
Business and Productivity

Energy and Utilities

Financial Services

Life Science and Agriculture

Lifestyle and Entertainment

Materials and Manufacturing

Mobility and Transportation

Other industries
What kind of services do we offer?

build! offers services to start-ups directly with an individualized, performance-oriented support package which includes coaching, consulting & qualification regarding the business plan and model (e.g. financing models, implementation, …). build! involves you in an extensive network of entrepreneurs, experts, partners, funding agencies, investors and research institutions. The incubator serves your start-up with infrastructure & environment (e.g. office at one of our two top locations with equipment and financial support (e.g. funding in the form of non-refundable grants)).
As a regional incubator build! is member of the StartNet Carinthia and Start-up Alpe-Adria initiatives and provides services via its partner network and the local business incubator build.

Build! offers experience in specific markets and industry fields. That is important for the development of the business model
Innovating & intellectual property
Build! helps with applications in the field of research, development and innovation. Also funding is provided to the start-ups to support solving issues regarding the topic.
build! organizes events during the year on specific topics.
build! has a strong network of mentors with background in different branches.
The build!ING LEAN Startup Accelerator is a 16 week program to develop the business model together with experts and other startups based on the Lean Startup Method.
Through projects in the Alpe-Adria-region build! offers a strong international network to Italian and Slovenian partners.
In Klagenfurt at Lakeside Science & Technology Park and in Villach at High Tech Campus there is co-working infrastructure available for innovative start-ups.
Support can be accessed from startups via the incubator build! especially for e.g. prototyping, participation of relevant events, etc.
Access to a huge investor network with specific focus.
National and international market access can be supported via the networks of StartNet Carinthia and Start-up Alpe Adria.
What is our vision?

The build! Gründerzentrum Kärnten GmbH is Carinthia's main player in the start-up ecosystem, embedded in the StartNet Carinthia. build! is based on key innovation strategies and programs for the region, such as Economic Strategy, Research-Technology-Innovation Strategy, Digital Agenda, ICT Strategy, Broadband Strategy, 5G Strategy, Open Innovation Strategy and the Founding-Country-Strategy of Austria.
build! focuses on global, interregional and local conditions, searching for opportunities to attract, inspire and optimally support. Innovative products and services are used to work on and reinforce the strengths and potential fields of the Carinthian economy in line with the "Smart Specialization" concept implemented throughout Europe.
build! is the competence, support and development center for technology- oriented and knowledge-based startup projects (high-end foundations incl. social innovation) as well as for young entrepreneurs (< 5 years) that want to scale up with regional added value.

How can you contact us?
Location:
Lakeside B01, 9020 Klagenfurt am Wörthersee, Carinthia, Austria; Hight Tech Campus, Europastraße 12, 9524 Villach, Carinthia, Austria